Company Profile
P Costi & Sons core business comprises of contract packing and marketing of Citrus for growers based in the Riverland. Business viability is dependent on volume of Citrus sourced. As a result P Costi & Sons maintain a strong relationship with its grower base, reflected in their loyalty and long-term tenure of supply.
P Costi & Sons is a family owned and run business with a clear succession plan in place. Principles are Helen & George Aggeletos. Succession will ultimately involve direct family with two sons Chris as the shed manager, and Peter in the role of Transport Co-ordinator and Andrea, their daughter as the company's accountant. P Costi & Sons is a third generation business.
Citrus is marketed under Venus Citrus brand on the domestic and export markets, with major export markets comprising of Japan, USA, China, NZ and Malaysia among others.
Where we export
You can see at a glance in the map below the countries we export to.
The list of countries at the moment are: Bahrain, Bangladesh, Canada, China, Fiji, French Polynesia, Hong Kong, India, Indonesia, Japan, Korea, Malaysia, New Caledonia, New Zealand, Norway, Oman, Papua new Guinea, Phillipines, Qatar, Russia, Saudi Arabia, Singapore, Sri Lanka, Taiwan, Thailand, United Arab Emireates, United Kingdom, United States of America, Vietnam.
Expansion
P. Costi & Sons has expanded and grown dramatically in recent years. The latest redevelopment in 2014 has been an expansion to the existing facilities.

Some of the machinery upgrades include:
A new Flowrap Punnet Line which is used specifically for our new Eco range
A Maf Oceana DIR with three new feed lines
Two new Speed Packers
Updating the CVS blemish grading system to the latest MAF Oceana blemish grading system and brix sensor technology. This technology tests fruit for guaranteed sweetness
The  APC integrated Computer System which traces fruit from delivery through to dispatch, had a number of additional features added. This has enhanced the already extensive system. The system provides tracking and identification throughout the processing and transporting procedures of product to the customer. It also gives numerous reports and information to our company and growers through our grower log-in section.                                                                                                  
Today Tonight - Riverland Success Stories
Our company along with 2 other businesses involved in the Citrus Industry were featured on Channel 7's Today Tonight show in July 2014. You can watch the video here.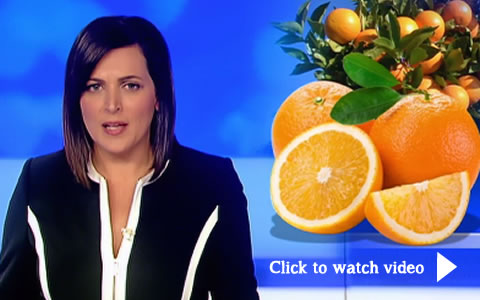 Quality and food safety is an essential part of the company strategy with food quality and safety standards starting from the grower and progressing all the way through the food chain.
The requirements for product quality to be of the highest level is of extreme importance to P Costi & Sons customers and to maintain the level desired, requires considerable and strict control over the processing methods and house keeping throughout the whole company environment.
P Costi & Sons food supply chain management covers 75 staff during peak season and approximately 50 growers.
P Costi & Sons operates with the following Food Safety & Quality Systems:
HACCP (Food Safety)
SQF Code Edition 7.1
AQIS Certified Assurance
WQA Woolworths Quality Assurance
Coles Certification
Freshcare Environmental
The aim of these quality systems is to:
Increase customer/buyer confidence in the product
Improve product quality and safety
P.Costi & Sons are regularly third party audited to ensure that the company continues to meet these standards.
We believe quality starts from our growers
Growers play a vital role in our establishment.
All our growers are required to have a Quality system in place (minimum requirement being HACCP.) We only purchase fruit from growers who meet our quality standards.
Ecological Citrus is  a new addition to our product range in 2014.
Our Eco growers have the Freshcare Environmentally certification.
Our History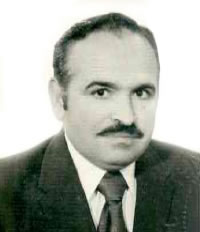 P. Costi & Sons trading as Venus Citrus is a third generation family owned and run business, who has been packing and marketing citrus since 1977. We supply fresh citrus to markets both nationally and internationally around the world.
P. Costi and Sons  was first established in 1979 by the founder Peter Costi (pictured left), who moved from Sydney in 1973 to establish himself in Loxton. In the early 1970's in Sydney, he managed his own business which included packing his own fruit, transporting it to Melbourne and selling it at the Melbourne Footscray Markets in a grower stand. In 1977 he purchased his new packing shed at Gratwick Road in Loxton where it still operates today. The company was formed in 1979 and a citrus licence was granted from the Citrus Board of S.A. to buy and sell citrus.
P. Costi & Sons started to buy citrus from growers and sell to local markets such as Sydney, Melbourne and Adelaide. In 1980 P. Costi & Sons packed its first export fruit. The company grew steadily, establishing its brand 'Venus Fruit' which later changed to 'Venus Citrus'. This brand soon became recognised as a good reliable quality product. In 1985 things changed for the company when the establisher and owner Peter Costi suffered a major stroke, leaving him incapable of running and managing his business. By 1988 P. Costi & Sons was ready to close its doors, but a decision was made to keep the business going. Peter's daughter Helen and her husband George bought the business in 1989. Peter Costi passed away in (1995).